A glance at asset investigations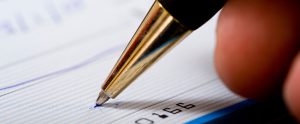 Your search for a company that offers the best asset investigations will end with us at Vincent Parco. The icing on the cake is our investigation results will prove beneficial in different fields namely child support obligations, divorce, fraud situations and defaulted debt amid others. Our investigators are certified, skilled, licensed and trained which means you are in safe hands. They are friendly and supportive and will strive their best to help you all through the process. The areas that we serve include the different parts of Florida, including Miami, West Palm Beach, Fort Lauderdale, Boca Raton.
The real advantages of choosing Vincent Parco
Our asset investigators will perform an in-depth search for intellectual property like trademarks and patents, accounts receivable, royalties, retirement funds, employment income, boats, aircraft, automobiles, real estate, safety deposit boxes, business partnerships, bonds, stocks and bank accounts.
Along with the debtor, our investigators will also help in examining the assets of family members and spouses for possible transfers along with the corporations that are related with the subject
A common method that debtors use for concealing their assets is by transferring their personal and real property in the name of another person, associated companies or family members. For successfully tracing the property and money, our investigators use the right tactics for uncovering the hidden assets, identify the ownership interests camouflaged, often by amends made in the nature and structure of the ownership as well as untangle interest in property and skillfully disguised control-over accurately
The key advantages of availing our in-depth asset investigation services include establishing admissible evidence ideal for utilization in later fraudulent transfer actions, earmark non-exempt assets which can be seized for satisfying your judgment post-suit, identify assets both hidden and visible and determine whether or not to file any lawsuit
To know more about our services give us a call or drop us a mail.