Employment Background Checks and its greatest benefits
Employee background screening in today's age has become a norm in the business environment with almost every business utilizing some form of background screening in their staffing process. Considering its growing demand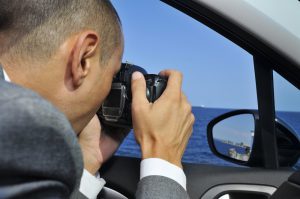 we at Vincent Parco offer different forms of employment background checks that will help your organization a great deal in identifying candidates having troubling flags and sift through an enormous number of candidates. We will design a program for you that will be specifically tailored keeping in mind the needs of your company. Our service areas include the different parts of Florida, including Miami, West Palm Beach, Fort Lauderdale, Boca Raton.
The benefits of choosing Vincent Parco
Enhanced quality of hire- when you hire our services the foremost thing that you will notice is an enhanced quality of hire when it comes to your staffing efforts.
Improved security and safety- it will help in reducing the likelihood of some form of future workplace violence via filtering out candidates who may present a threat within the workplace environment
Better regulatory compliance- we will offer a screening solution which will satisfy your industry standards. In its absence your company may risk ongoing legal issues and fines
No negligent hiring risks- negligent hiring is quite common that leaves an organization liable directly for their employees' action. So in order to keep away from immeasurable reputation damage make the most of our services
Cut down on employee turnover- screening the background of employees will reduce the amount of unwanted turnover dramatically.
Reduced alcohol/drug abuse- our substance abuse screening will help in reducing the harmful effects pertaining to alcohol and drug abuse, including violence, crime, low productivity, embezzlement, attitude problems, employee turnover, tardiness, absenteeism and much more
To know more about our services and packages, please feel free to contact us through phone or mail. For your convenience, we are at your service 24/7.