For employment background checks in Queens and Manhattan, New York, Vincent Parco P.I.  Investigative Group is the only logical choice. We have been building a reputation for unrivaled private detective services in this area for decades, and the major media has taken notice. Our founder has appeared on Fox News, MSNBC, CNBC, and CNN, with top rated shows calling on him again and again to provide his expert opinions.
When you have this level of expertise in your corner to conduct your Manhattan or Queens employment background investigations, you know that you are in good hands. Plus, in addition to the extraordinary reputation of Mr. Parco, all of our private investigators are highly skilled professionals that have what it takes to be part of our group. If you want to connect with the best of the best, you are definitely on the right track.
A Private Investigator Who Will Get You Results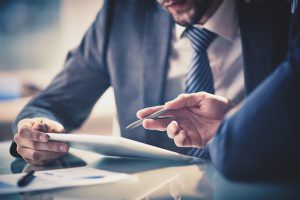 Employment background checks are important for all employers, and we accept assignments on every level. This being stated, when people are going to be handling company money, an added level of scrutiny is necessary before you make any employment offers. Higher sensitivity also exists when a candidate will be privy to trade secrets or intellectual property.
When the stakes are especially high, you need a Manhattan/Queens employment background check resource that has the ability to dig very deeply. This is a major area of expertise for our agency, and our track record of success rooting out potential problem hires speaks volumes.
Employment Background Checks in Fort Lauderdale and West Palm Beach, Florida
In addition to our presences up north, we provide employment background checks for West Palm Beach and Fort Lauderdale, Florida clients. As we have stated, our checks are comprehensive in nature, so we go beyond criminal history to look at financial propensities.
When an individual has a hard time taking care of their own responsibilities, can you trust them with your property and sensitive data? And unfortunately, a person that is in dire straits financially may be tempted to cross the line out of desperation.
Contact Vincent Parco P.I. Investigative Group!
Why settle for second best when you can engage our world renowned agency to conduct your Manhattan, Queens, Fort Lauderdale or West Palm Beach, Florida background investigations? If you are ready to make the connection, send us a message through our contact page or give us a call at 212- 779-2000.