Vincent Parco: Best Private Detective/Investigator in Florida for Infidelity, Insurance Fraud, Matrimonial Investigation Services & Employment Background Checks.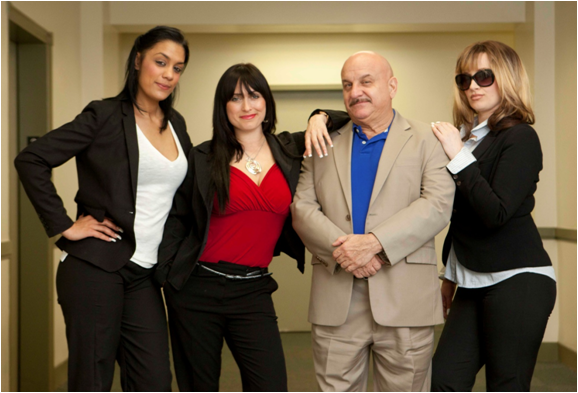 You are in an advantageous position when you can enlist the services of a Florida private detective that has been cited in magazines like Penthouse and Playboy, and on TV networks like CNBC and CNN. This is exactly what you get when you engage the services of the Vincent Parco detective agency. Vincent has been building a reputation as the "private eye's private eye" for over 35 years, and his level of expertise is hard to match.
The private investigation field is not something that is easily taught through traditional book learning. To be at the top of this game, you must have a highly refined level of street sense as it were, intuition, intelligence, knowledge of the financial world, technological acumen, and intuition that is difficult to acquire. These are qualities that Vincent Parco has developed over the years, so you tap into a truly unique resource when you engage his Florida detective agency to represent your interests.
Florida Infidelity Investigations
Love is grand, but when the fire starts to fade, some rather messy circumstances can come about. If you are concerned about actions that your spouse may be engaging in behind your back, we will always be standing by to assist you. We are well known for our infidelity investigations, and our private investigators can and will get to the truth in a timely manner.
If you decide to part ways with a cheating spouse, we can also help during the divorce process. We can conduct in-depth asset investigations to make sure that the financial statement that is presented is not withholding anything from the court.
Prenuptial Investigations for Florida Residents
Our detective agency is also renowned for our preventative matrimonial investigations. We can make sure that your prospective spouse is exactly who he or she purports to be before you take the plunge.
Florida Employment Background Checks
When you are a business owner or hiring manager, arranging for Florida employment background checks will be a routine part of your job. We have highly refined capabilities when it comes to background checks, and we can have highly refined processes and state-of-the-art tools that allow us to keep our charges at a minimum.
Contact the Best Private Detective in Florida!
In addition to the services listed above, we also have an extensive background with insurance fraud investigations, so we are a comprehensive resource that can handle any type of case. If you want to work with the best private investigator in Florida, call Vincent Parco right now at (212) 779-2000.