How professional infidelity investigations can help you?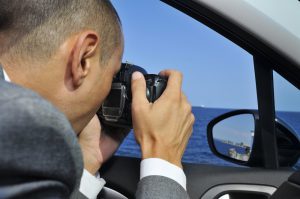 Are you in need of a company that offers infidelity investigation services, then look no further. We at Vincent Parco can help. The infidelity investigators in our company are highly trained and certified and will help you in the best way possible. They will take it on themselves for acting inconspicuous while keeping an eye on someone. The best part is they will use secret tactics in order to stay anonymous and be rest assured to stay unnoticed. They will perform this within the inches of an individual. People residing in and around Miami, West Palm Beach, Fort Lauderdale, and Boca Raton can reap the benefits of our advanced infidelity investigations.
The Vincent Parco Difference
First and foremost, we are totally professional. Be rest assured we are not indiscreet and sloppy on the job. Hence, if you doubt your better half is cheating on you and wish to secretly investing them, then undoubtedly a private eye will be an ideal way to go
We are insured and licensed and specialize in all forms of civil investigations, including photo and video surveillance
Most importantly, when you join hands with us you can enjoy peace of mind learning that all investigations and inquiries will be highly confidential. We undertake our responsibilities seriously in terms of documentation and detail and also being understanding and compassionate
If you want to keep away from any nagging doubt then come join hands with us at Vincent Parco. After all, you deserve to live a happy and peaceful life and not with someone who is cheating on you or lying to you. We will leave no stone unturned in proving or disproving suspicions of infidelity. To know about our services or to book an appointment get in touch with us right away through phone or mail. We look forward to help you in the best way possible.