Vincent Parco: Best Private Detective/Investigator in Manhattan, NY for Infidelity, Insurance Fraud, Matrimonial Investigation Services & Employment Background Checks.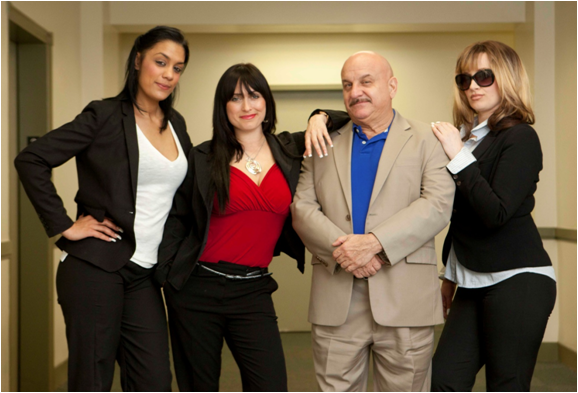 If you are looking for the best private investigator in Manhattan, the search is over. Our detective agency, Vincent Parco Investigative Group, has earned its reputation as the best private detective agency in Manhattan, and this is not an empty, self serving boast. Vincent Parco has been widely recognized throughout the news industry as the face of the private investigation industry in the United States for many years. He has appeared on The Oprah Winfrey Show, Good Morning America, 60 Minutes, Prime Time, Fox News, MSNBC, CNN Headline News, and many other programs. This is the definition of national recognition, so you are truly getting the best of the best when you make Vincent Parco your private investigator. At the same time, you may be surprised by the relatively affordable charges that you see given the level of expertise that you are engaging.
Manhattan Matrimonial Investigations
The term "matrimonial investigations" is an umbrella designation that covers many different possible scenarios. One of them would be prenuptial investigations. Before you get married, you may want to make sure that the person that you are engaged to is not harboring any secrets. Though this type of matrimonial investigation can seem somewhat less than romantic, we have all heard stories about unscrupulous individuals running cons that break the hearts (and empty the bank accounts) of unwitting marks. A different type of matrimonial investigation can become necessary when there may be some cheating going on. We are world renowned for our Manhattan infidelity investigations, and we can always get to the truth one way or another. Our detective agency can also spring into action when divorce proceedings are underway to conduct asset investigations, and we can conduct investigations and that can be useful if there are any child custody disputes.
Manhattan Insurance Fraud Investigations
Our detective agency is also famous for our insurance fraud investigations. Vincent Parco has saved his clients enormous sums of money over the 35 plus years that he has been building a reputation as the best private investigator in Manhattan, and he can do the same for you.
Contact Vincent Parco Right Now!
In addition to the field-based investigation services that we provide, we are also a go-to resource for research-based services, like employment background checks. If you would like to speak with a representative of the best private detective agency in Manhattan, call us right now at (212) 779-2000.