Vincent Parco: Best Private Detective/Investigator in New Jersey for Infidelity, Insurance Fraud, Matrimonial Investigation Services & Employment Background Checks.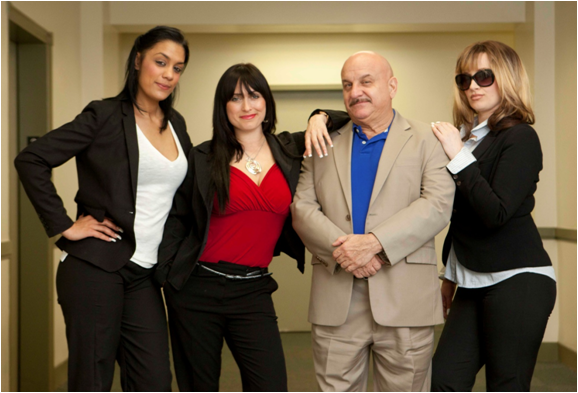 If you say that you are the best private detective in New Jersey, people may take the claim with a grain of salt. At the same time, if others have consistently stated that you are the best private investigator around, the contention should hold some water. Vincent Parco has earned his reputation as the standard by which other private detectives should be measured. Playboy Magazine has called him "New York's top gumshoe," and CNN World News has referred to him as the "Private eye's private eye." These are some heady statements from very high profile entities, but the list goes on and on. Vincent Parco has appeared on 60 minutes, the NBC Today Show, Good Morning America, and a multitude of other attention-getting news and information shows. When you put it all together, you can see why Vincent Parco could accurately be described as the best private investigator in New Jersey.
New Jersey Infidelity Investigations
When you have suspicions about your spouse, you need to engage a detective agency that has a great deal of experience and expertise in the field of matrimonial investigations. Vincent Parco has conducted countless infidelity investigations over the 35 plus years that he has been providing investigative services, so you can be sure that you will get the information that you are looking for if you engage the Parco detective agency. In addition to New Jersey infidelity investigations, we also conduct other types of matrimonial investigations, including prenuptial sleuth work and divorce related digging and surveillance.
Insurance Fraud Investigations, Asset Investigations and Employment Background Checks
As a comprehensive, full-service New Jersey detective agency, Vincent Parco is also the go-to resource for sophisticated insurance fraud investigations. You can invest a little and save a lot if you engage our company to confirm your suspicions in an insurance fraud case. We also have the ability to conduct research-based investigations like asset investigations and employment background checks.
Contact the Best Private Investigator in New Jersey!
When you need the services of a private detective, you are entering some very complicated waters, and the stakes are high. Private investigation is an area that requires a certain combination of talents that you really cannot learn in a classroom, and experience certainly counts. Vincent Parco has been able to stand out from the crowd because of his uncommon brand of intelligence, his sixth sense, and his ability to think in unconventional ways. If you would like to discuss a pressing situation with the best private detective in New Jersey, give us a call right now at (212) 779-2000.