Vincent Parco: Best Private Detective/Investigator in New York for Infidelity, Insurance Fraud, Matrimonial Investigation Services & Employment Background Checks.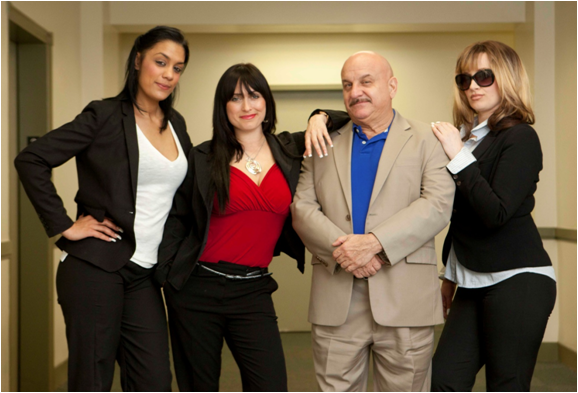 When you need a private investigator in New York, you don't want to settle for second best, and this is totally understandable. We can tell you right now that you have reached the right website if you are looking for the best private investigator in NY, and there are countless entities out there that would confirm this statement. Vincent Parco has been recognized on major TV shows like Oprah Winfrey, 60 Minutes, and Good Morning America just to name a few, and Penthouse magazine has called him the "Ultimate hard-boiled private eye." We are the true heavy hitters in the field of investigation services, and we are always just a phone call away if you want to work with the best private detective in New York.
New York Matrimonial Investigations
There are various different types of matrimonial investigations that may become necessary, and we have extensive expertise in each and every one of them. If you are engaged, you may want to make sure that your spouse-to-be has been telling you the truth in every way. A matrimonial background check can save you a lot of heartaches later on, and when you think about the enormity of the life decision that you are making, it is probably a very prudent safeguard. In addition to these prenuptial investigations, we are also highly regarded for our infidelity investigations, and we can be engaged to uncover important relevant facts during divorce proceedings.
New York Employment Background Checks
The narrative that you read on a resume may not necessarily match the reality that surrounds the candidate that you are considering for a job with your company. To make sure that everything is on the up and up, an employment background check will be necessary. We use state-of-the-art tools to conduct comprehensive background checks for our clients, and our rates for these checks are surprisingly affordable.
Insurance Fraud Investigations and Asset Investigations
We provide turnkey investigation services of all kinds, so we are your go-to resource for insurance fraud investigations that can save you a great deal of money. Plus, we also have extensive background with New York asset investigations that can be useful if you are engaged in some type of litigation with a party who is claiming that his or her cupboard is largely bare.
Contact Vincent Parco Right Now!
You can discuss your case with the best detective agency in New York right now if you give us a call at (212) 779-2000.