Vincent Parco: Best Private Detective/Investigator in New York City for Infidelity, Insurance Fraud, Matrimonial Investigation Services & Employment Background Checks.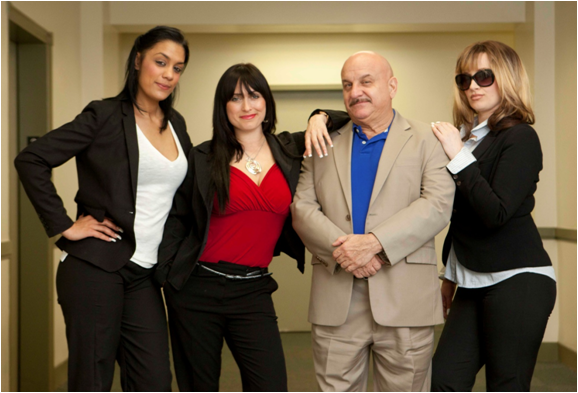 People in the Big Apple never want to settle for second best, so if you are searching the Internet for the best private detective in New York City, your quest is over. Vincent Parco has been providing investigation services in New York City and the surrounding areas for more than 35 years at this point, and he is widely acknowledged as a true icon within the industry. Any time a major television program or print publication is looking for some insight from a world-class private detective, they tend to contact Vincent Parco. These are a handful of his television and magazine credits:
Penthouse Magazine
Playboy Magazine
CNN Headline News
The Oprah Winfrey Show
60 Minutes
The Jane Velez Mitchell Show
Good Day New York
NBC Today Show
This is a level of recognition that is very difficult to match, and he has earned his reputation through hard work, dedication, and the consistent results that he delivers for his clients.
New York City Matrimonial Investigations
Matrimonial investigations can take a number of different forms. Before you get married, you may want to engage a private detective to look into to your prospective spouse's background so you can be sure that you are not making a mistake. A matrimonial investigation can also yield significant positive results if you are going through divorce proceeding. Infidelity investigations can be necessary for some individuals, and the Vincent Parco detective agency is the best of the best when it comes to New York City infidelity investigations.
Insurance Fraud Investigations for New York City Residents
Insurance fraud can take a heavy toll, but you can make sure that you are not getting snookered if you engage our detective agency to put our fraud investigation expertise to work for you. We also provide asset investigations that can be important during various types of litigation when "empty pocket" claims are made.
New York City Employment Background Checks
It is important to make sure that you know everything that you need to know about anyone that you bring on to your staff. We are the go-to resource for thorough, comprehensive New York City employment background checks.
Contact the Vincent Parco Investigative Group!
If you are ready to discuss your case with the best detective agency in New York City, call us right now at (212) 779-2000.