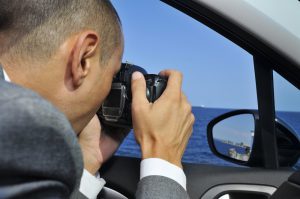 Are you worried that your business partner is trying to swindle you? Do you feel your spouse is hiding something important from you? To find out information of this nature, you need the services of a private detective. Such a person is specially trained for investigative work and has the technical and social know-how to handle this sort of work. We, at Vincent Parco P.I. Investigative Group Inc., offer you such sensitive service at a reasonable price and with complete discretion. We hire individuals who understand the nature of this job and do not shy away from hard work. They are highly trained and are updated in the use of the latest methods and technology. Our customers are individuals and corporate entities in and around the areas of  Fort Lauderdale, Miami, and West Palm Beach.  
Here, we have listed 3 ways in which hiring such a person could be beneficial to you. Take a look.  
There may come a situation when the information needed is a small one. This can make you think that it can be handled by you alone. This can prove to be a mistake since digging up information has its techniques which a detective is bound to know. You can expect that whatever be the research to be done, the work will be thorough. 
Reliability of Information Obtained

 
Any private eye will be sure to obtain information from reliable sources and by proved methods. You can completely rely on the authenticity of the information. Such methods and sources will most likely not be available to you as a layman.  
Maintenance of Discretion 

 
Perhaps one of the most important features that any investigator worth his or her salt should possess is the ability to be discreet. He or she will be sure to maintain the privacy of the employer, thereby keeping your identity and your purpose safe. 
So, if you have questions that need to be answered by a professional, get in touch with us, immediately.