For background investigations in Miami, Boca Raton, West Palm Beach & Ft. Lauderdale FL, Vincent Parco PI is the only logical choice. Our founder has built a reputation as one of the foremost experts in his field, and he has appeared as a contributor on MSNBC, CNN, Fox News, and CNBC. When people want to pick the brain of authentic investigative authority, they seek out Vincent Parco.
Employment Background Checks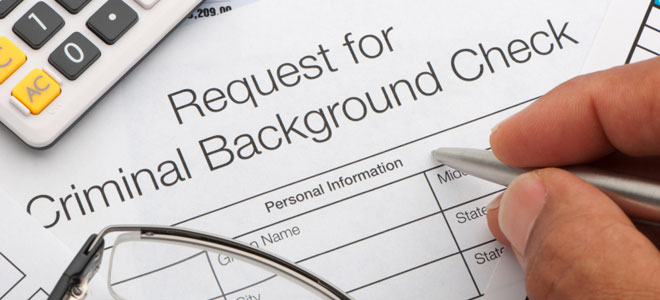 There is a lot at stake when you are going to add someone to your team. This especially true if the person is going to assume a significant level of responsibility. Thorough vetting is required, and the employment background checks that we conduct for Miami, Boca Raton, West Palm Beach and Ft. Lauderdale FL employers paint a very clear picture one way or another.
It is important to understand the fact that our employee background checks are not confined to criminal history. If a person that is in deep financial trouble has access to company property, they can be tempted to cross the line. We obtain credit histories, and we look for things like bankruptcies, liens, garnishments, and foreclosures.
New Jersey, Fort Lauderdale & West Palm Beach, FL Background Investigation Specialists
When we heard the clamor for our services in Florida, we developed a presence in Broward County. If you need employment background checks as a West Palm Beach or Fort Lauderdale business decision-maker, we are right in your backyard.
There are other types of West Palm Beach and Fort Lauderdale background investigations that can be quite beneficial. If you are getting married to someone that you have not known for a very long time, a premarital background investigation can provide you with peace of mind, or give you a reason to walk away.
Our agency provides tenant investigations for landlords, and we can be engaged to complete background probes related to corporate due diligence and potential business partnerships.
We Deliver Results!
When you engage Vincent Parco PI Investigative Group to conduct your background investigations, you can rest assured that the results will be accurate 100% of the time. Plus, we are extremely thorough, but we provide surprisingly fast turnaround times, and our rates are more than fair.
If you are interested in background investigations in Fort Lauderdale or West Palm Beach is 305-727-2674.
Employment Background Checks, & Matrimonial Investigations in Florida and New Jersey by Vincent Parco Investigative Group.
Many times in both our personal and professional dealings, we do not take the time to make sure those we associate with are who they claim to be. Take some extra time to prevent your integrity from being tarnished. Whether we are investigating an individual or an entire company, our team of investigators always performs thorough background checks. Vincent Parco P.I. is well versed in performing the following:
Premarital Investigations
Employment Background Checks
Corporate Due Diligence
Business Partner Background Checks
Landlord/Tenant Screenings
Let us cater to your specific needs and create an individualized program that will shield you from unnecessary business mistakes and help you to gain an edge in the marketplace.