Vincent Parco PI Investigative Group is the leading detective agency for matrimonial investigations in West Palm Beach, Fort Lauderdale, Boca Raton. Mr. Parco has over 35 years of experience conducting matrimonial investigations and other types of investigative probes.
He cares about just one thing: results and this is why he has been able to maintain a 99% success rate for over three decades.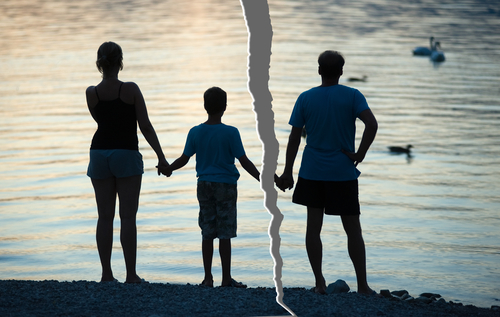 One type of matrimonial investigation that many people do not consider is a background check. Clearly, in cases where there is a deep, rooted relationship, this is not going to be necessary. However, when the "handsome stranger" from out of town sweeps you off your feet, you may want to engage us to conduct a matrimonial investigation to make sure that he has been truthful.
Custody Investigations & Infidelity Investigations in West Palm Beach, Fort Lauderdale and Boca Raton

If you think that your spouse may be cheating, you need answers sooner rather than later. The private investigators on our team have the ability to find out the truth one way or another. We also conduct other types of family law investigations, including custody investigations.
West Palm Beach and Fort Lauderdale, FL Matrimonial Investigations
We have a southeast Florida presence as well, so we conduct matrimonial investigations in West Palm Beach and Fort Lauderdale, including infidelity investigations and custody investigations. Plus, if you are involved in a child support or spousal support dispute, we can do some digging to find out if your former spouse is hiding financial resources.
Don't Settle for Less Than the Best!
When you choose Vincent Parco PI to conduct matrimonial investigations in Fort Lauderdale or West Palm Beach, you are partnering with the best of the best. Our founder has been featured on all the major networks and the most respected shows, including 60 Minutes, Good Morning America, Prime Time, and the NBC Today Show, just to name a handful.
Every private investigator on our team is highly accomplished as well. We recruit the most highly decorated former law enforcement officers, detectives, and investigative professionals. You can rest assured that we will apply our expertise to obtain the information that you need, and clients consistently tell us that our rates are surprisingly affordable.
Contact Vincent Parco PI Investigative Group!
If you would like to speak with us about a potential Fort Lauderdale, Miami or West Palm Beach matrimonial investigation, we can be reached by phone at 212-779-2000. For matrimonial investigations in Fort Lauderdale or West Palm Beach, the number is 305-727-2674.
Infidelity & Matrimonial Investigations in Florida, Miami, West Palm Beach, Boca Raton by Vincent Parco Investigative Group.
One of the most difficult challenges a person faces in their lives is the concern that their spouse or partner is being unfaithful and cheating on you. Here at Vincent Parco P.I., we empathize with you during this extremely sensitive time. We employ only the most discreet and skilled surveillance experts, many with police and military backgrounds. By utilizing the most sophisticated electronic and surveillance equipment, we can help you feel certain when speculation is not an option. Our staff is expertly trained in investigating all phases of matrimonial investigations, including, but not limited to:
Cheating Husband
Cheating Wife
Child Custody
Hidden Assets
Analyzing Telephone Numbers
Receipt Analysis
Bank Statements
Credit Card Records
Surveillance
In allowing our staff to perform a thorough investigation, we are armed with the evidence necessary to advise you on the best course of action. It is time for you to stop being the victim and start being the victor.